Day 7: I wrote 1,207 words for the NANO book.
My NANO word count is now 12,619 words.
Here's a screenshot I took a few minutes ago. It shows numbers as of today (day 8) but it also shows that I was still a little ahead as of last night. Since today's writing is coming up, I'm very comfortable with my progress. :)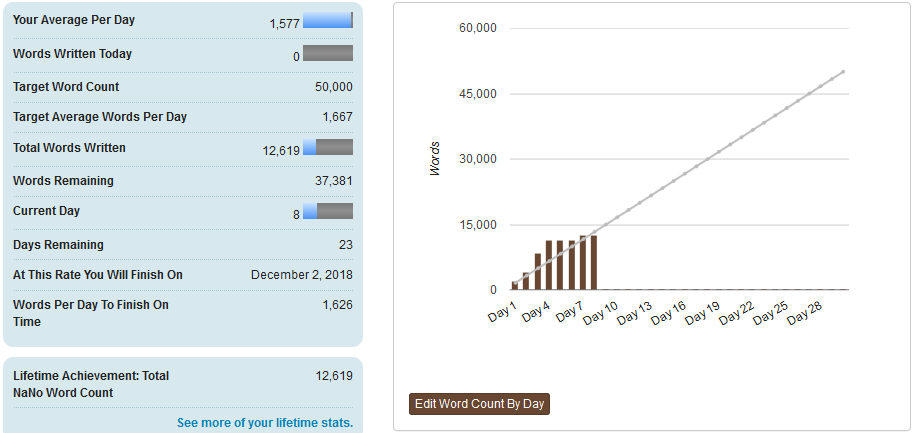 If my blog posts get a little more sloppy, it's because I'm going to be using them to practice writing more intuitively and to stop self-censoring myself so much.
Maybe I'll get better at getting it right the first time, or maybe I'll just get to enjoy my blog a little more.
I don't like taking a lot of time away from my writing to do the posts, and yet sometimes, I really just want to write a post. So I think making them quicker to write and less of a chore is the way to go.